Digital 52 3️⃣8️⃣ - Interior Designers and Architects-focused coworking space, started by a workplace consultancy company that supports local creatives through a physical space: the story of Paperwork by Paperspace.
Embark on a journey to the vibrant capital of Thailand, Bangkok, where an exceptional workplace design consultancy has embraced the coworking model to make a lasting positive impact. Introducing Paperwork by Paperspace, a dynamic hub of creativity and collaboration.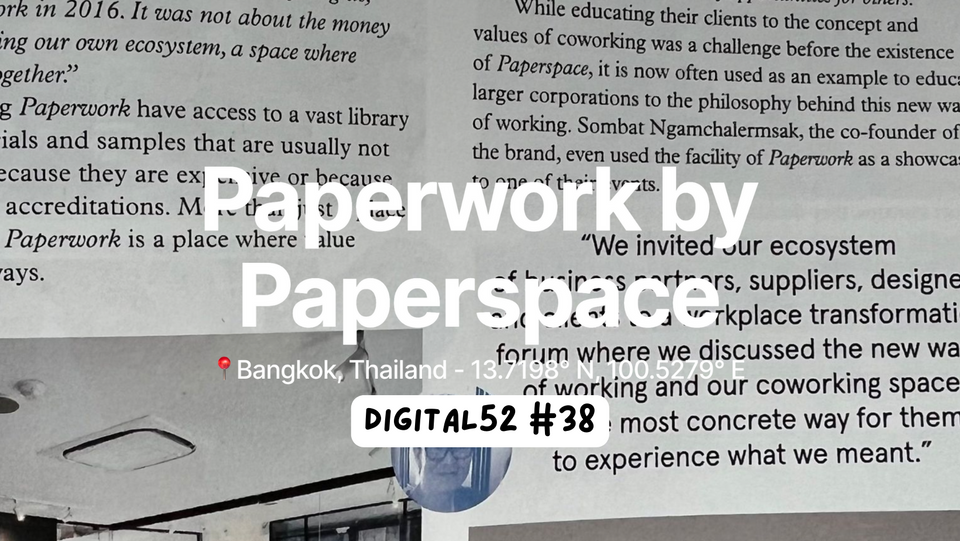 Embark on a journey to the vibrant capital of Thailand, Bangkok, where an exceptional workplace design consultancy has embraced the coworking model to make a lasting positive impact. Introducing Paperwork by Paperspace, a dynamic hub of creativity and collaboration.
🏷️
Their Tags in the book
Niche Communities - Started by Architects - Value Creation
You can read the story of Paperwork by Paperspace on page 307 of "Around The World in 250 Coworking Spaces"
The coworking model offers remarkable flexibility. In the last 37th editions of Digital 52, you have witnessed how coworking seamlessly caters to fashion professionals, chefs, makers, and digital nomads. However, the possibilities extend far beyond that. In the vibrant city of Bangkok, a workplace consultancy company recognized the potential of the coworking model as a means to support emerging interior designers and architects.
Their vision encompassed two vital objectives: (1) providing these talented individuals with an affordable workspace and a community of like-minded professionals to kickstart their business ventures, and (2) leveraging the diverse pool of members and talents within the coworking space to form highly skilled teams for prestigious projects, including the redesign of offices for renowned companies like Facebook, Google, and others in Southeast Asia.
How did this inspiring journey come into existence, and where do things stand today in the aftermath of the pandemic? Continue reading to uncover the remarkable story of Paperwork by Paperspace
➡️ A little refresher
Who's behind the featured space?
Meet Sombat Ngamchalermsak, one of the co-founders of Paperwork by Paperspace.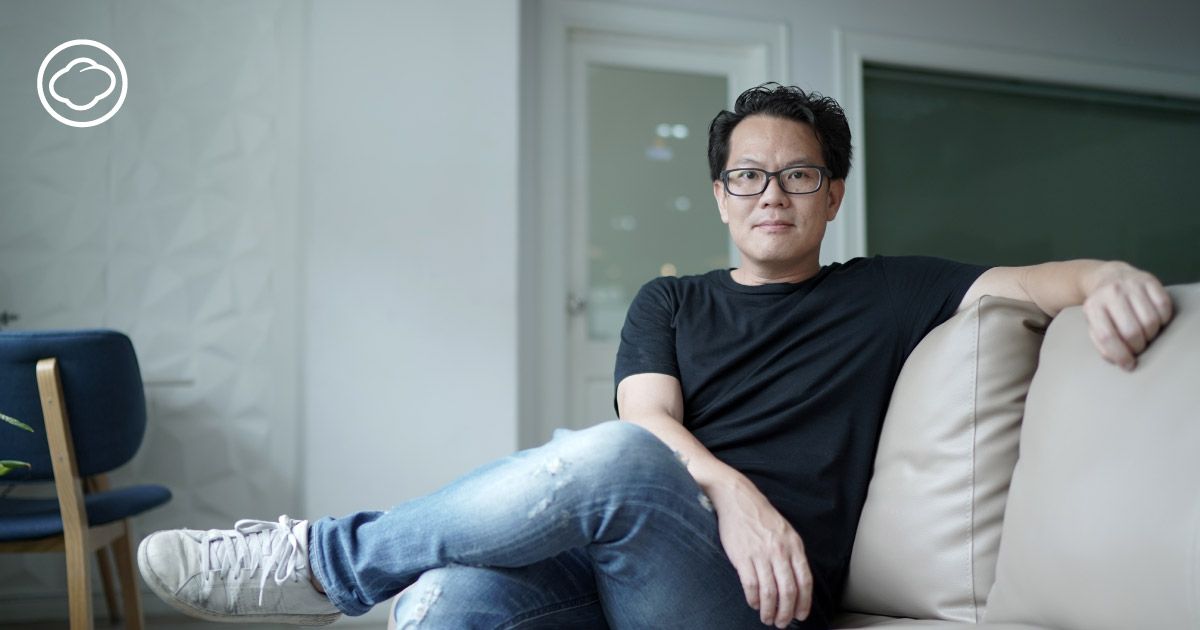 After crossing paths with Songkit Khothavornwong and Chanidapa Marpraneet, the other 2 co-founders, back in early 2000 through work, the trio has kept on collaborating together.
However, it was when they established their workplace consultancy, Paperspace, that they began working together more closely. This venture eventually led to the launch of their coworking brand, Paperwork.
As Sombat elaborates, "Initially, we focused on our design practice, but as we recognized the valuable resources and materials at our disposal, we saw the opportunity to share and benefit others through a collaborative coworking concept."
➡️ Key Figures
Opening year: 2016
Size when they started: 3 spaces in 3 cities and 3 countries
Size today: 3 spaces in 3 cities and 3 countries
➡️ A little tour around Paperwork by Paperspace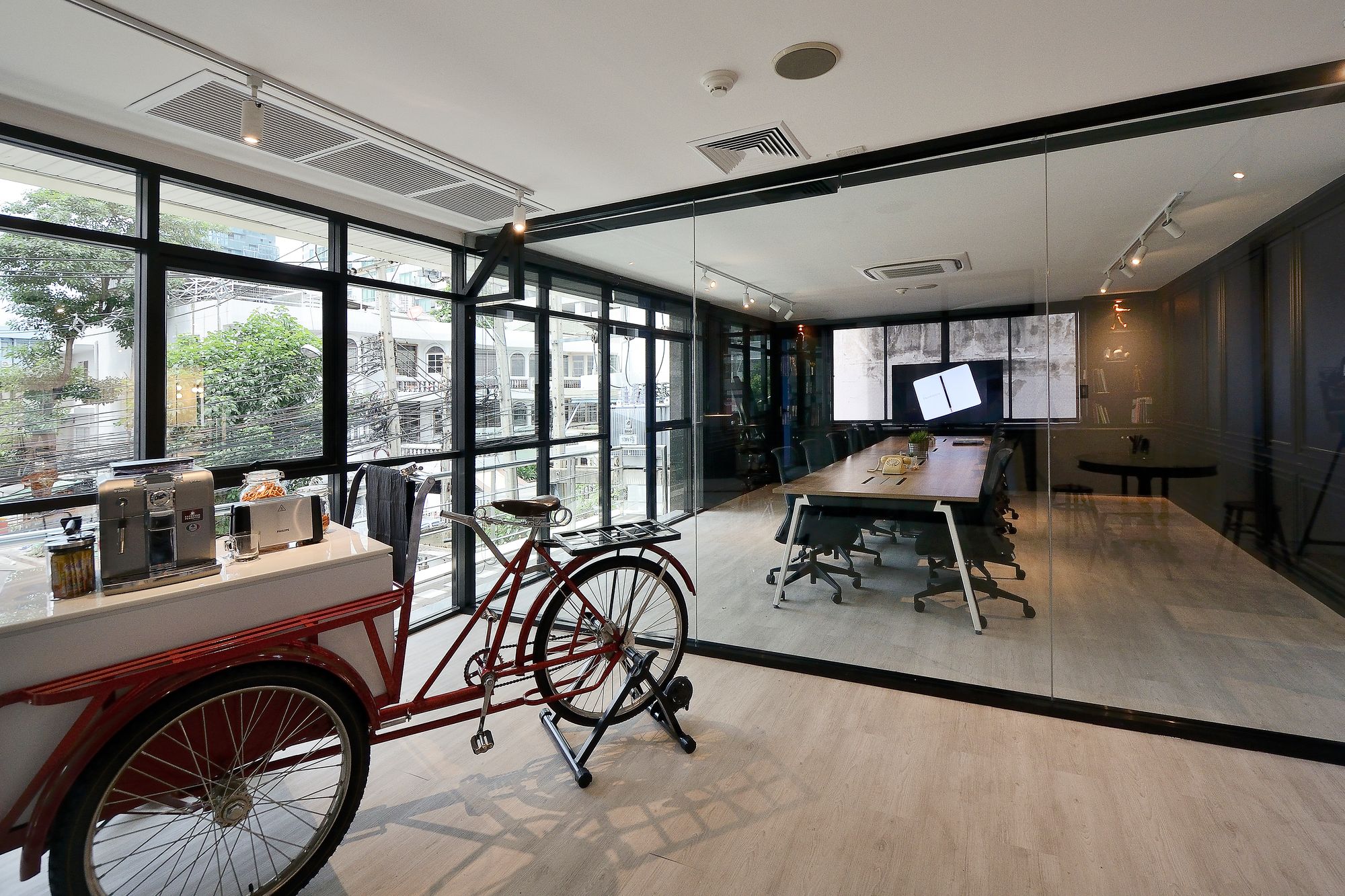 ➡️ Behind-the-scenes
Things you didn't read in aw250cs
1️⃣
Supporting your designers since day One.
In addition to serving as a coworking space, Paperwork goes above and beyond by providing a comprehensive material library. It is stocked with sample materials and references sourced from accredited suppliers, offering members a valuable resource to enhance their own projects.
2️⃣
Driven by positive impact.
Paperwork, the coworking branch of Paperspace has not been created for revenue generation. As Sombat explained: "We embarked on this business venture with a different purpose in mind - it wasn't solely driven by monetary gain. Our primary objective was to create an ecosystem, a space that fosters collaboration and provides value to people. For us, a coworking space should go beyond mere profitability; it should be centered around value creation."
"Coworking spaces are vibrant communities, and the physical workspace is just a small part of the overall experience."
Sombat Ngamchalermsak, Co-Founder of Paperwork by Paperspace
➡️ Paperwork by Paperspace Today
The impact of the pandemic has varied across different regions of the world. Now, let's dive into the situation in Bangkok, a bustling capital city that was once a thriving tourist destination and a hub for digital nomads. Are coworking spaces still thriving in this vibrant city? Moreover, how has Covid-19 affected Paperwork as a space and community, as well as Paperspace as a business? Join us in the insightful follow-up interview below, where we explore the changes witnessed by Sombat and his team in our evolving relationship with the workplace.
💫 Witnessing a change in the coworking industry locally and encountering a new 'competitor'.
❇️
Less independent operators.
As you delve into the upcoming insights, you'll discover the unfortunate reality of how the pandemic has affected the local coworking scene. It's a tale tinged with sadness as numerous independent operators were compelled to shut down their spaces, resulting in fewer alternative options available in a city like Bangkok. However, this doesn't mean that coworking spaces have disappeared entirely. On the contrary, the city is undergoing a transition, and so is the local coworking industry. Continue reading to gain a deeper understanding of these evolving dynamics.
❇️
Facing competition with home.
In a bustling city like Bangkok, where commuting can be hectic, the pandemic has brought about a significant shift in the way people perceive and utilize the workplace. For many individuals, the traditional office setting has been replaced by the comfort of working from home. This shift in behavior has had a profound impact on the city, local companies, and the coworking space industry. Curious to explore the consequences? Stay tuned to discover the insights that lie ahead.
💬 I'd like to start by asking you: what's new at Paperwork since September 2021?
Overall the pandemic has greatly impacted us and other coworking operators here in Bangkok. We all have faced considerable challenges in recent years. Due to the pandemic and associated financial difficulties, many of them have already ceased operations.
As a result, the market is now dominated by a few major players with substantial financial resources. In the past five years, there used to be hundreds of coworking operators, but in the last two and a half years, almost half of them have closed down.
💬 How can you explain the high number of closures in Thailand?
I think many coworking operators faced significant challenges because they primarily focused on creating attractive workspaces without effectively managing the business aspect.
Consequently, very few people were actually using coworking spaces during those years. The situation was quite tricky because previously people would either work from their offices or choose to work from cafes or coworking spaces.
However, with the pandemic, they were unable to work from their offices, and coworking spaces were not preferred either. People adapted their behavior and started working from home, which became the new normal for them. Even now, despite the pandemic being less severe, people have adopted the habit of working from home for two to three days a week.
I believe the main reason for our resilience is that we are fortunate enough to have another business as well, which is design consulting. Therefore, during the pandemic, we were able to rely on our consulting services to support our cash flow. That's how we managed to survive.
💬 Plus, I remember that prior to the pandemic coworking spaces in Bangkok were primarily located in business districts, so not where people live.
Absolutely! As you may be aware, in addition to our current discussions, we operate a workplace consultancy company called Paperspace. Through Paperspace, we have come across research that indicates a significant employee resistance to returning to a five-day workweek after transitioning to a hybrid model during the pandemic.
Employees have already adjusted to and embraced the benefits of the new way of working. This shift has proven to be more appealing and conducive to their productivity. Even within my own team, there is a strong consensus in favor of a three-day workweek, which is considered the optimal balance for us. Consequently, we have made the decision to wholeheartedly adopt the three-day workweek approach.
💬 Paperwork is actually an initiative you started through your Paperspace, a workplace consultancy company. What did you see in the model of coworking that could benefit Paperspace back then?
I believe there are two aspects to consider. First, since I work with numerous freelancers and a small studio, some of them may not have a proper office setup and may work from home. Providing them with a coworking space allows them to have a suitable workspace for meetings, collaborations, and interactions with suppliers.
On the other hand, we also utilize this space as a showcase. When we have clients who are still uncertain about what our work environment looks like, we invite them to visit the coworking space.
The coworking setup serves as a simulation of an office without fixed fixtures.
It offers flexibility in seating arrangements, allowing clients to experience a representation of their potential corporate office.
Therefore, even without our team members present, we still utilize the coworking space as a means to showcase our capabilities. We also use it as a testing ground for various furniture products and innovative digital tools that we typically employ in our office setting. The coworking space provides us with an opportunity to evaluate their effectiveness in a practical environment.
💬 You now have 3 Paperwork spaces across South-East Asia, do you connect them in any way?
In terms of management, we have regular discussions every week. Specifically, we communicate three days a week to ensure that we remain in touch and operate as a cohesive group. However, we haven't connected the members individually due to their distinct differences.
💬 How did you decide on the cities you opened in after Bangkok? Why Manila and Singapore?
The directors and partners of Paperspace, which I mentioned earlier, are individuals whom I became acquainted with during my work in Singapore. They are like old friends, with our paths crossing in the past. Initially, we were part of a unified team, but eventually, we separated to work in our respective countries for personal reasons. However, we regrouped later on, and we decided to establish an office in the location where our leader is based. This way, we avoid having unfamiliar partners with whom we have no prior connection.
💬 Co-creation is a big pillar of Paperwork's concept, could you expand on it? How do you foster a place where co-creation can happen?
When we confine ourselves to our own domain, we limit our potential. By embracing co-creation, we open ourselves up to a world of possibilities. For instance, if we are working on a project in the automotive industry, we can collaborate with experts from various domains, such as strategy and design, whom we sourced within our coworking community. This allows us to view the project from different perspectives, leading to the creation of unique and diverse ideas.
It's the fusion of distinct ingredients coming together that sparks this creative process.
We actively invite professionals from different fields, including lighting designers, workplace strategists, and even data analysts, to contribute their expertise to a single project. This approach enhances our ability to approach each project with a fresh and varied outlook.
💬 What's the biggest change you've noticed in your members post-pandemic?
Indeed, people's needs regarding workspace have evolved. Previously, they primarily sought a dedicated area to sit and work, but that has changed with the rise of remote work. People now have the flexibility to work from home, eliminating the necessity for a physical office or c-working space.
However, what has become increasingly important is the need for face-to-face interactions. While platforms like Microsoft Teams and Google Meet facilitate virtual meetings, they lack a genuine connection that can only be established in person. This is especially true for us. We experienced the power of building relationships through physical meetings when we had the opportunity to meet face-to-face in the office.
Being in the creative industry, where generating innovative ideas is crucial, online meetings present challenges. It is difficult to foster brainstorming sessions and come up with big ideas and innovations solely through virtual platforms. The dynamic of sitting together, utilizing a whiteboard, and observing body language on the other side plays a significant role in inspiring creativity and generating new concepts.
Therefore, what I observe is that people are now seeking places where they can meet in person. We receive numerous inquiries about meeting rooms rather than coworking spaces, indicating a growing desire for physical spaces conducive to face-to-face interactions.
➡️ Reflections on building Paperwork by Paperspace
💬 If you could do one thing differently in the journey of Paperwork what would it be?
I haven't had the opportunity to explore the potential of running an online community, but I find it intriguing. What caught my attention is that some places not only offer physical spaces but also have an accompanying online community.
This means that even if the physical space is temporarily closed, the online community remains active. I find this concept fascinating, and I would like to delve into it further in the future. However, currently, I haven't had the chance to engage with it.
💬 What has been your biggest learning out of bringing to life AND growing Paperwork?
I recently came to realize that my understanding of coworking spaces was somewhat limited. I used to believe that they were merely physical spaces for people to work, but I now understand that they encompass so much more.
Coworking spaces are vibrant communities, and the physical workspace is just a small part of the overall experience.
This newfound understanding has taught me valuable lessons about human behavior and the intricacies involved in running a coworking space. It has empowered me as I embark on the journey of setting up an office for my team. I now recognize that it's not just about providing desks and shared resources; it's about fostering a sense of community and creating an environment that breathes life into the workspace.
💬 What would be your best advice to someone thinking about opening a coworking space?
What sets you apart from your competitors? This is the crucial question I would ask first. If your goal is to simply create an open coworking space without any distinguishing factors, you may find yourself struggling to sustain it for more than a few months. The market is saturated with numerous established players who have substantial financial resources, enabling them to thrive for years without facing significant challenges.
To successfully enter this competitive landscape, you need to differentiate yourself. Just like us, as a designer-focused coworking space, you can define your unique identity. Whether you cater to writers, doctors, or any other profession, your coworking space should have a clear and compelling unique selling point. What makes your coworking spirit truly distinctive compared to your competitors? Identifying and emphasizing this uniqueness will provide you with a competitive edge, allowing you to establish a solid presence in the industry.
💬 If you could chat with coworking space now, what would you like to ask them?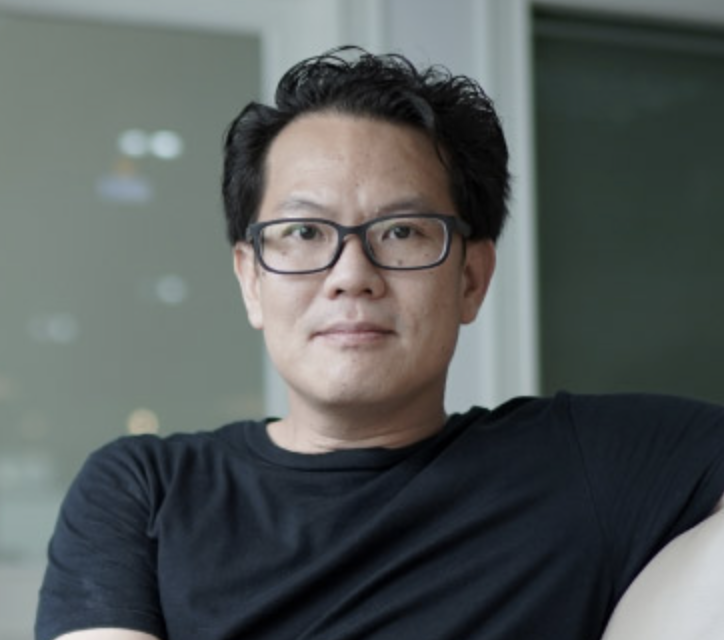 💬 And if you could chat with members of coworking space?
If you can work effectively from home, what is the motivation behind coming to a coworking space? What value does it offer that makes it worthwhile for you to make the effort to leave your home? Nowadays, most people have become accustomed to working from home for a significant period. Therefore, what is the unique value proposition that this place brings?
Understanding this will help address the provision of additional services or products that can enhance the coworking experience moving forward.
💬 Last but not least, where would you want to bring Paperwork next?
I have a broad perspective on this because when I established this company, I envisioned it as a part of a larger ecosystem that includes Paperspace, a design consultancy, Paperco, a coworking space, and Papercloud our digital collaboration platform. My vision is for these three components to interconnect and form an ecosystem that supports designers.
Currently, these components are operating independently, like silos. However, I see a clear direction for them to move towards integration.
My goal is to provide a space for young designers who have recently graduated, where they can work and grow.
I want them to have a community where they can learn from experienced professionals and establish connections with corporations for collaborative projects. Additionally, I aim to attract talented individuals to this ecosystem through Papercloud, creating opportunities for employment and talent discovery.
By connecting these components, I aspire to create a dynamic ecosystem that nurtures talent and fosters collaboration, ultimately benefiting the design community as a whole.
---
Our June event is LIVE! Join us on June 29th and let's explore growth in coworking spaces together.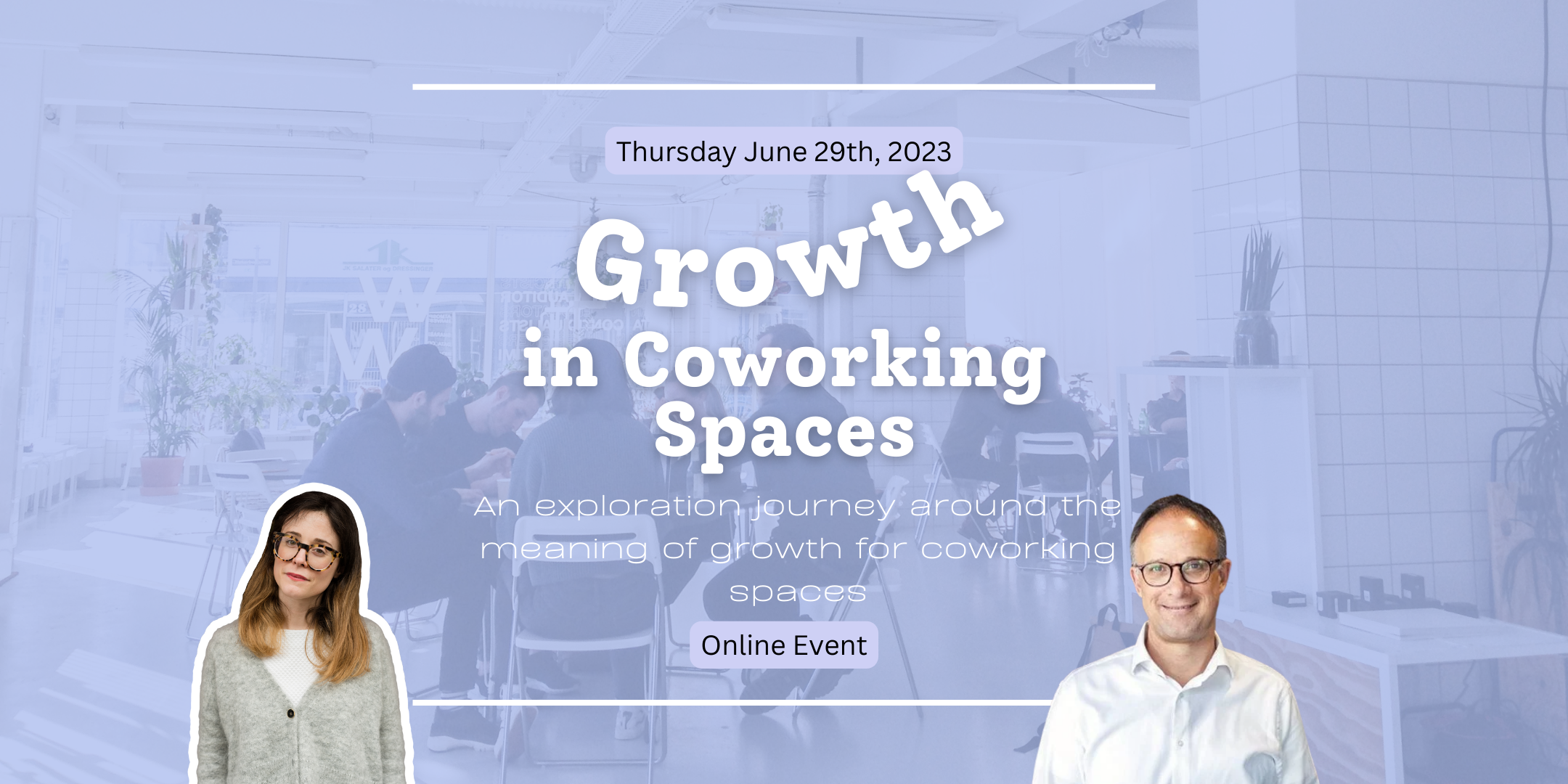 Join our Discord and let's explore coworking together!