AW250CS Book Club is the digital home of "Around the World in 250 Coworking Spaces", a coffee table book by Pauline Roussel & Dimitar Inchev. It is an online safe space, where anyone interested in coworking from near or from afar can educate themselves and deepen their knowledge at their own rhythm.
Accessing the club is currently possible in 3 ways:
1️⃣ Through the Public Access link
The public landing page of AW250CS book club, where you'll have access to a few free articles on coworking and flexible workspaces around the world.
2️⃣ Through the free membership link
The free membership differs from the public access in the sense that you register to the club with your email address (free of charge), to access more resources and deepen your understanding of coworking globally.
Signing up for the free membership means you'll also receive invites to members-only events, where you'll be able to sign up against a fee.
3️⃣ Through the pro membership link
Members choosing the pro membership have access to everything in the book club: from learning resources, statistics, articles, and our community Discord to pro-members-only exclusive events and more!
👀 So, which one will you pick?
Click on the button below to select the membership that suits your needs!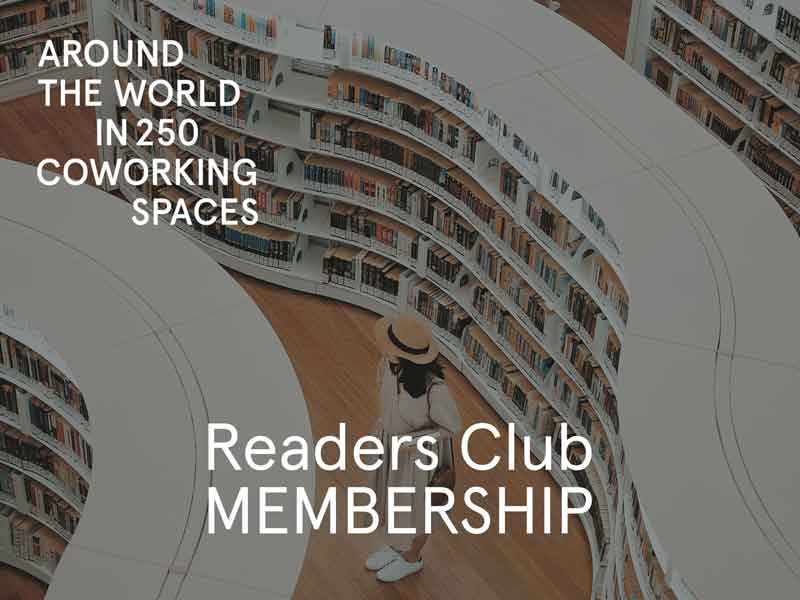 AW250CS Club Membership Subscription
Subscribe to read extended coworking stories and engage in online events with the community.
Choose your membership now