If you have a question, a project or an idea you want to share with us, please reach out. We are always happy to read from people and learn about their ideas.
Here's how to reach us!
If you prefer to use an email, just write us on: info at coworkies dot com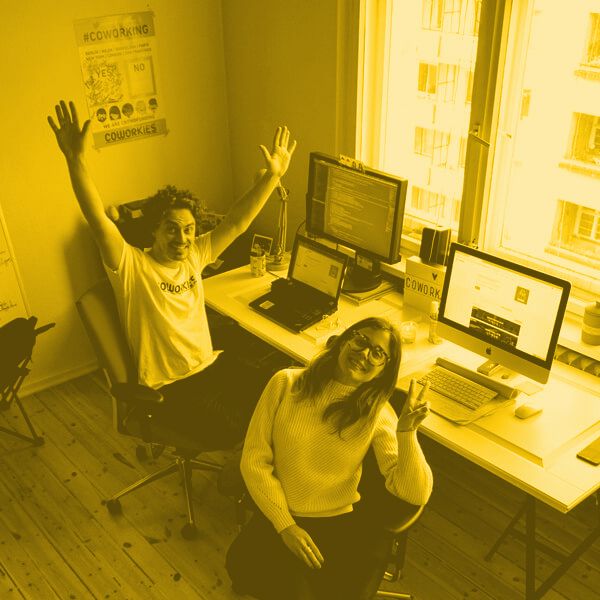 Help Us Keep The Stories Coming - Your Support Means Everything
Hello Friends,
Thank you for being with us today at "Readers Club"!
We love sharing stories with you about coworking spaces, the amazing people who create them, and the communities they build. We keep our stories free to read for everyone because we believe all readers should have access to this information, no matter where they are or what they do. Our work is independent, unbiased and shared with everyone. Last 12 months collecting, writing, and sharing coworking stories with you. We have also organizing and running community events for everyone to learn from.
Why Support Us?
We Share Important Stories: We tell the stories of coworking founders and their spaces, sharing insights and news that matter.

We Build Community: Our platform, events, and content help connect people who care about coworking, creating a network where ideas are shared and explored.

We Need Your Help: To keep doing this work, we rely on the support of people like you - our readers.
Here's How You Can Help:
Buy Our Book: "Around the World in 250 Coworking Spaces" is packed with interesting and inspiring stories about coworking spaces. Your purchase helps us continue our work.

Join Us: A yearly membership of €50 gives you special access to our events, videos, and extended content, making you a closer part of our community. This is €4.20 per month.
🔗 Support Readers Club 🔗
By supporting us, you make sure we can keep bringing important stories and insights to everyone in an open and independent way.
Thank you for reading, and for being a vital part of our story.
Warm wishes,
Pauline & Dimitar