Digital 52 4️⃣0️⃣ - Developing co-creating spaces, working with partners in building memorable work experiences across different countries and cultures: the story of Brain Embassy.
Today's story will take you to Warsaw, the capital of Poland. What's there? A coworking brand that has been revolutionizing co-creation in the workplace: Brain Embassy.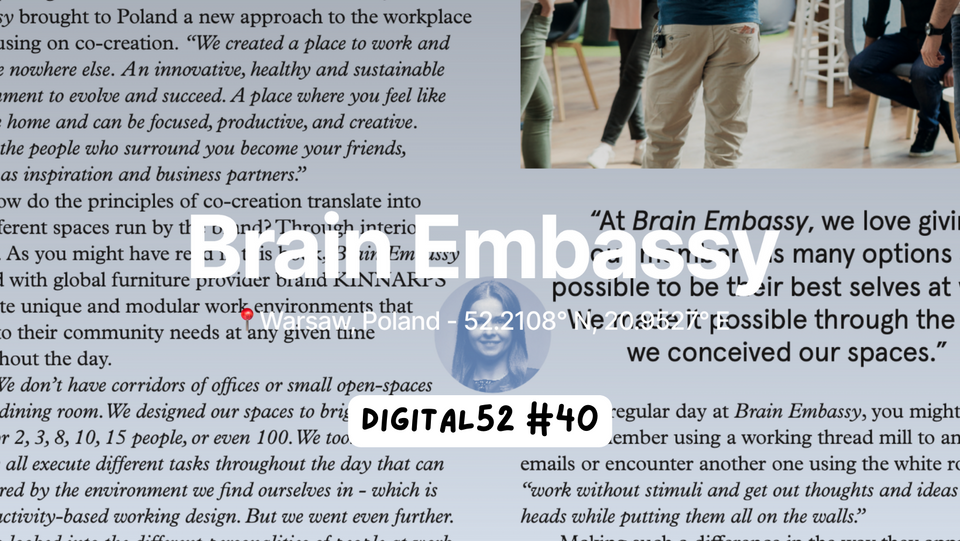 Today's story will take you to Warsaw, the capital of Poland. What's there? A coworking brand that has been revolutionizing co-creation in the workplace: Brain Embassy.
🏷️
Their Tags in the book
Co-creation - Inclusivity and Diversity - Interior Design
Read the full story of Brain Embassy on page 220 of "Around The World in 250 Coworking Spaces".
Welcome to Digital 52 #40! We are now only 12 stories (and weeks) away from concluding this remarkable digital experience, and we intend to make it truly exceptional. In just a few moments, you will (re)discover a coworking brand that has captivated our interest for quite some time: Brain Embassy. What makes them so fascinating, you may wonder? It's their unwavering commitment to creating workspaces that wholeheartedly embrace and celebrate activity-based working and co-creation.
Our initial encounter with Brain Embassy occurred at Coworking Now_, the Polish coworking conference organized by O4, another remarkable coworking space you can read about here. During the event, Kasia Wojnar took the stage and introduced how Brain Embassy was revolutionizing the workplace by developing highly flexible spaces, not just in terms of offerings but also in terms of interior design. Their aim? To enable members to work and remain productive throughout the day, utilizing a diverse range of furniture, from conventional desks to cycling workstations, from cozy couches to ergonomic seating balls.
This presentation introduced us to their key partner (which then became ours) in achieving this exceptional level of co-creation: Kinnarps. Why did Brain Embassy choose to prioritize co-creation in the first place? How does co-creation manifest itself within and beyond their spaces? Moreover, what insights has Brain Embassy gained from their journey of operating co-creation spaces in Poland and beyond, as it shaped their identity as a brand? Keep reading to unveil the answers.
➡️ A little refresher
Who's behind the featured space?
Meet Adgar Investments & Development Ltd, a global owner of commercial real estate and a public company traded on the TLV Stock Exchange.
As to why they decided to launch their own coworking brand, the team explains: The Brain Embassy is a pioneering concept that originated in Poland, driven by the 20 years of Adgar Poland's experience in the local market and our investor's strategic vision, which places paramount importance on cultivating long-term relationships and attentively listening to our client's needs. We diligently conduct research and tenant satisfaction surveys, leveraging insights to continuously enhance our operations. While incorporating global trends into our approach, we place great emphasis on our accumulated expertise and closely observe the feedback from our community members. This dedication allows each Brain Embassy location to be uniquely tailored, ensuring an exceptional experience at every turn."
➡️ Key Figures
Opening year: 2015
Size when they started: 1 space, 1 city
Size today: 8 locations in 3 cities and 3 countries.
➡️ A little tour around Brain Embassy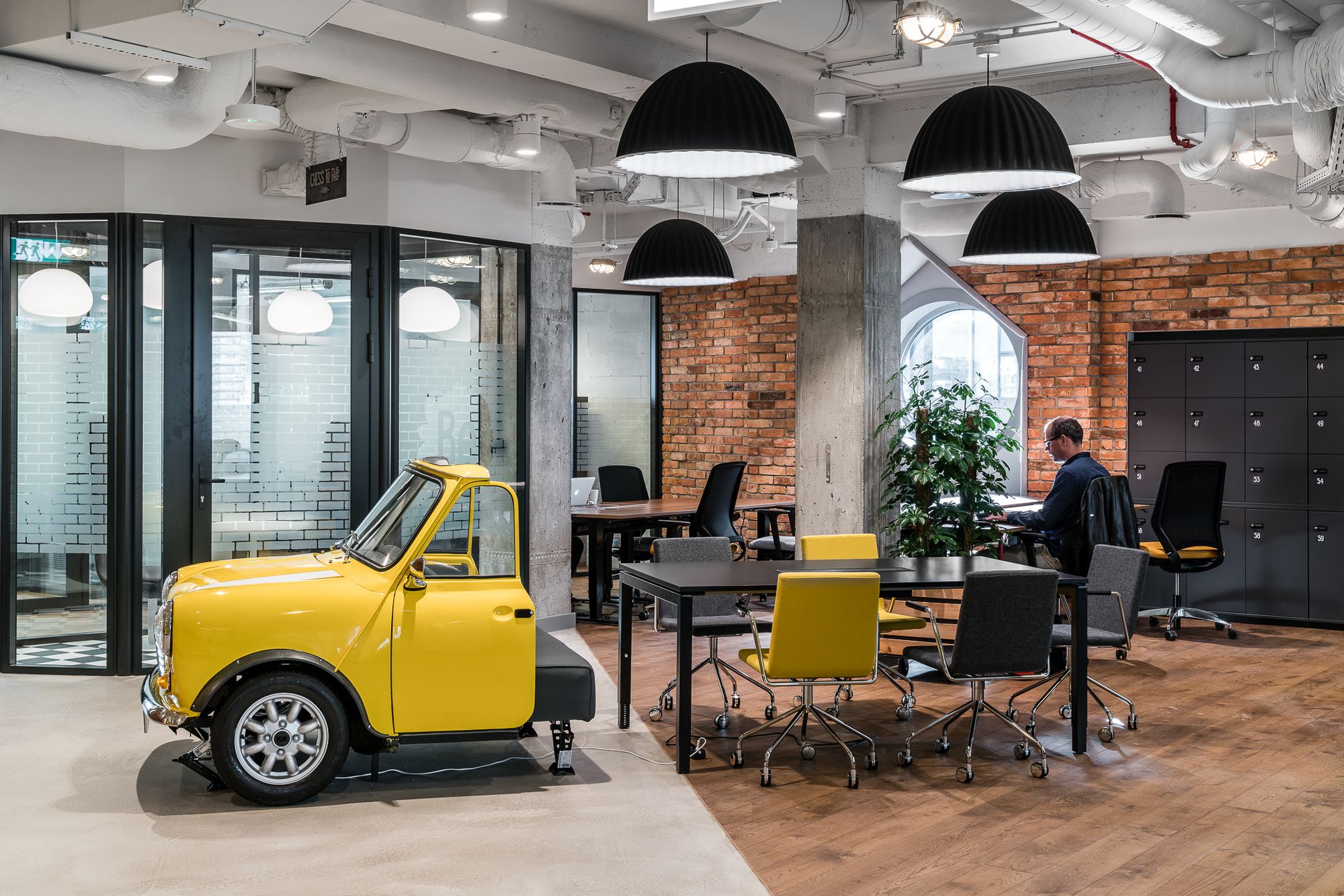 ➡️ Behind-the-scenes
Things you didn't read in aw250cs.
This post is for subscribers only